Activities
City Gallery Monthly Workshop (January Event) - Lion Rock, Dragon City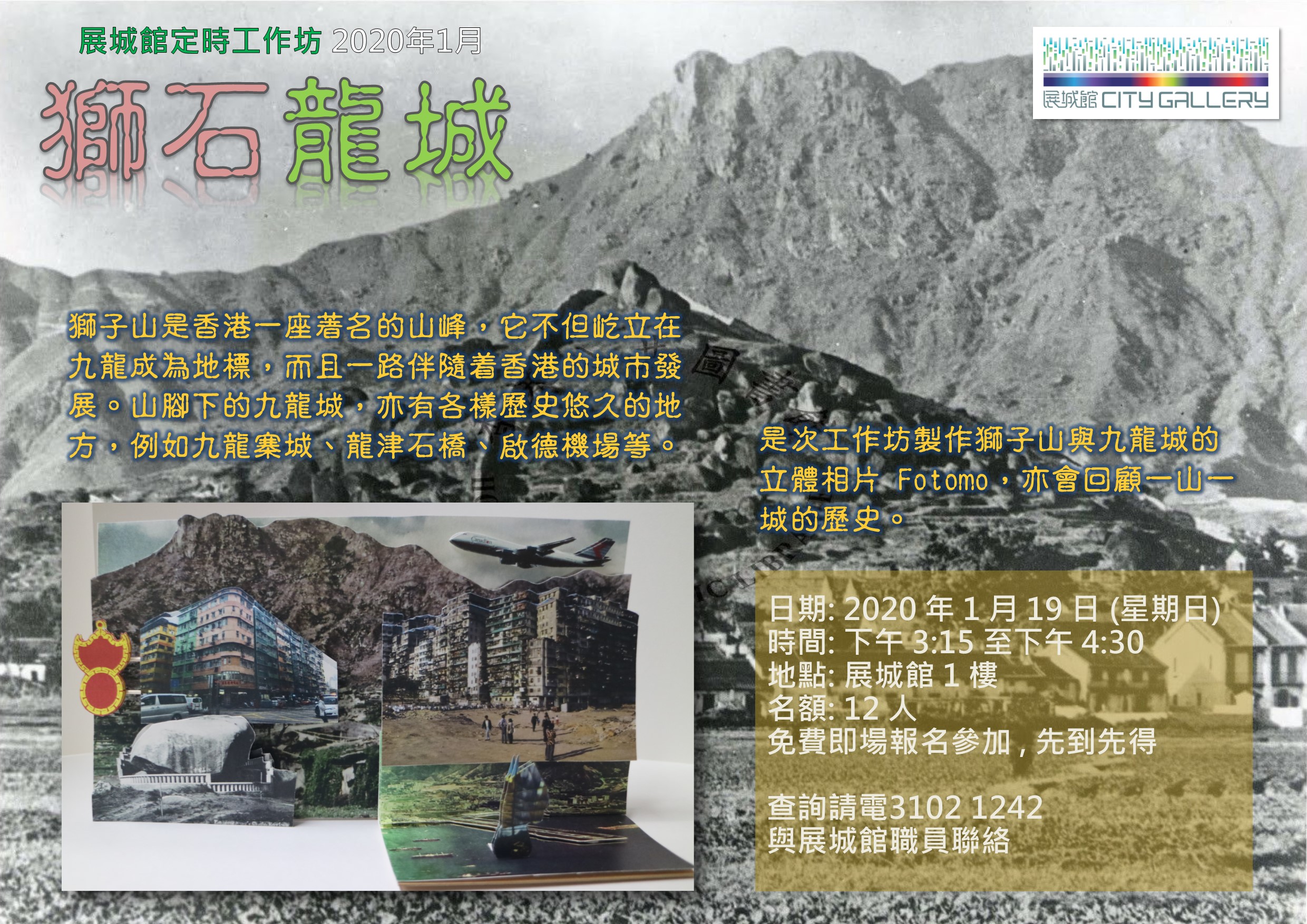 Date:
19 January 2020 (Sunday)
Time:
3:15 pm to 4:30 pm
Venue:
1/F, City Gallery
Organiser:
Planning Department and City Gallery
Language:
Cantonese
Target:
Public
Admission Fee:
Free
Vacancy:
12 seats
On-site admission, first-come-first-served.
Participants should arrive 5 minutes before the session starts.
Remark:
Guided Tour Service will be provided after the workshop
Organiser

---
"Becoming a Young City Expert – Explore Urban Renewal and Development"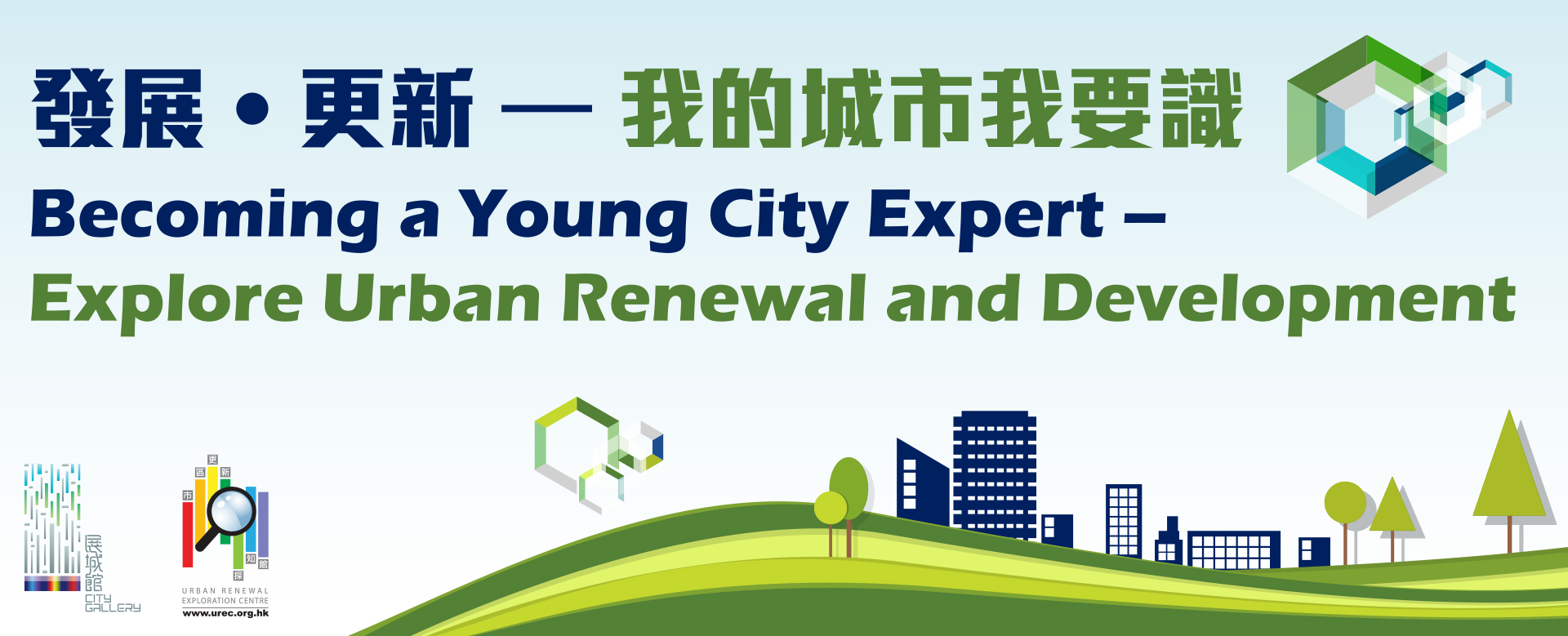 Through interesting guided tours and workshops, City Gallery and Urban Renewal Exploration Centre wish to inspire primary students to understand urban development and urban renewal issues, including the relationship between urban development and urban planning, the problem of urban decay, process of urban renewal etc. The activity will be held in Urban Renewal Exploration Centre including an one hour urban renewal guided tour and an one hour urban development workshop (approx. two hours in total).
Target:
Primary 3 to Primary 6 Students
Language:
Cantonese
Date:
Every Wednesday until 27 May 2020
Time:
2:30 p.m. to 4:30 p.m.
Vacancy:
Max. 30 students per session
Venue:
Urban Renewal Exploration Centre
(H6 CONET, G/F, The Center, 99 Queen's Road, Central, Hong Kong)
Registration:
For registration, please download and fill in the Enrollment Form from our website, and email to enquiry@citygallery.gov.hk.
Enquiry:
For enquiries, please send email to "enquiry@citygallery.gov.hk"or contact City Gallery staff at 3102 1242.
Co-organiser